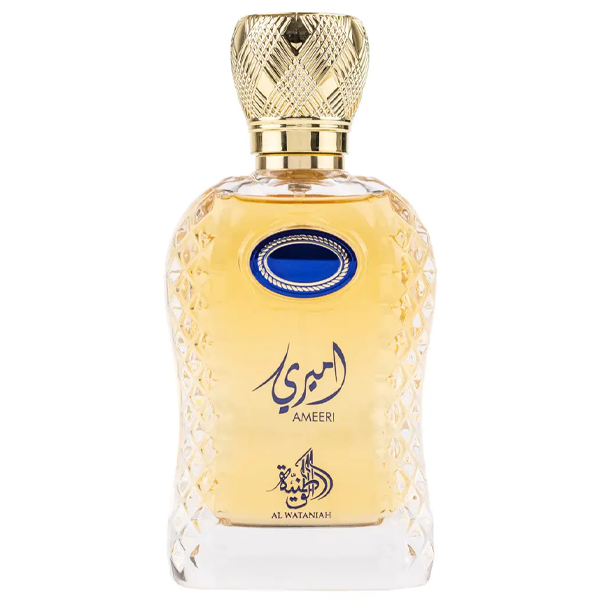 Sale price
43.00 лв
Regular price
69.00 лв
Tax included.
Ameeri - Al Wataniah - Eau de parfum - 100ml
Ameeri, a men's fragrance that embodies the spirit of oriental elegance and timeless masculinity. The composition unfolds into a harmonious symphony, each note contributing to a blend that resonates with sophistication. The top notes burst forth with the juicy sweetness of pineapple, combined with the zesty brightness of citrus, creating a refreshing and invigorating aura.

As the fragrance evolves, the green notes add a touch of natural freshness, enhancing the overall vibrancy of the composition. The spicy elements mingle seamlessly, providing a layer of complexity and intrigue. Ameeri's heart is enriched with the warm and inviting embrace of musk, creating a sensual depth that lingers in the air.

The base notes, a combination of musk and white musk, form a sublime and lasting foundation, leaving a trail of oriental allure. Ameeri is more than a fragrance; it's an olfactory masterpiece that invites you to embrace the timeless charm and sophistication of masculinity. With each spritz, Ameeri captivates the senses, leaving an indelible mark of oriental allure and refined masculinity.


Top Notes: Pineapple
Middle Notes: Citrus,Green Notes
Base Notes: Spices, Musk, White Musk
Expected deliveryDec 01 - Dec 05

Free delivery: and all orders over BGN 100.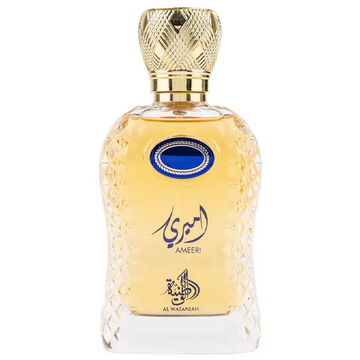 Ameeri
Sale price
43.00 лв
Regular price
69.00 лв