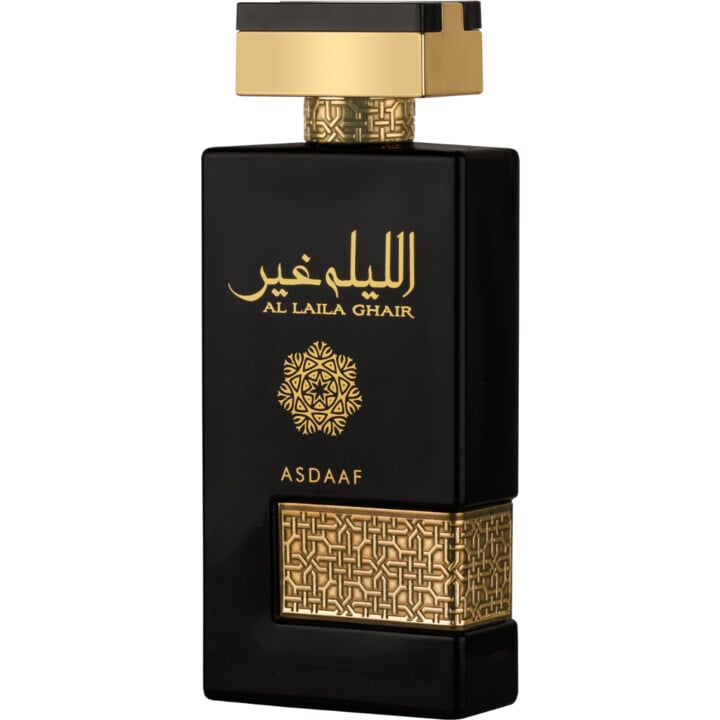 Sale price
55.00 лв
Regular price
69.00 лв
Tax included.
Al Laila Ghair - Asdaaf - Eau de parfum- 100ml

Introducing Al Laila Ghair by Asdaaf, a perfume that embodies the very essence of the Arabian night. This exquisite scent captivates the senses and evokes a feeling of mystery and sensuality. The top notes of juicy pear create a fresh and enticing opening, inviting you into a world of luxury and seduction. As the scent unfolds, the heart notes of succulent raspberry and ripe peach emerge, adding a sweet and passionate touch. Just when you think the fragrance has revealed all its secrets, the base notes of vanilla, patchouli, and sandalwood emerge, enveloping you in a warm and alluring embrace. These rich and exotic notes linger on the skin, leaving a trail of irresistible allure wherever you go. Inspired by the magic of the Arabian night, Al Lail Ghair is a celebration of beauty, passion and mystery. Let this enchanting perfume transport you to a world of opulence and indulgence. With every spritz, experience the sensuality and intrigue of the Arabian culture. Allow Al Laila Ghair to be your journey into the heart of the Middle East, a journey that you will never forget.


Top notes: Pear
Middle notes: Rasberries, Peaches
Base notes: Vanilla, Sandalwood, Pachouli
Expected deliveryDec 01 - Dec 05

Free delivery: and all orders over BGN 100.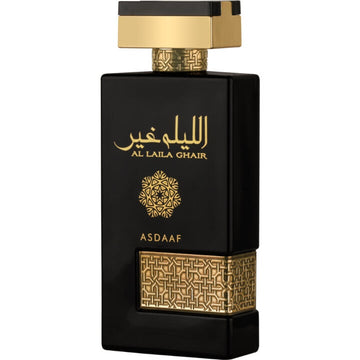 Al Laila Ghair
Sale price
55.00 лв
Regular price
69.00 лв