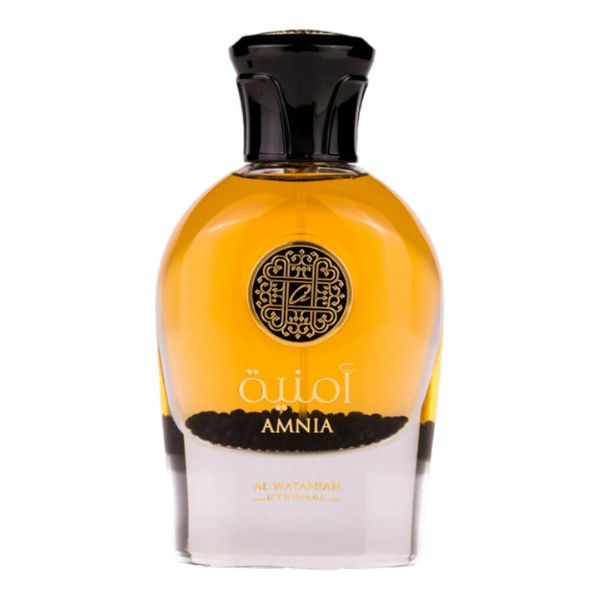 Sale price
79.00 лв
Regular price
99.00 лв
Tax included.
Amnia - Al Wataniah Eternal- Eau de parfum - 100ml
Amnia, a women's fragrance of unparalleled elegance and allure, is a composition that transcends the ordinary, creating a truly special olfactory experience. This enchanting perfume unfolds like a delicate tapestry, each note contributing to a symphony of sophistication and charm.

The fragrance begins with the succulent sweetness of peaches, creating a bright and playful opening that immediately captivates the senses. Almond adds a nutty richness, enhancing the complexity of the composition and infusing it with a touch of warmth.

As the fragrance evolves, the floral grace of peony takes center stage, introducing a layer of timeless femininity and delicate charm. Sandalwood provides an earthy and woody depth, grounding the scent and adding a touch of natural elegance.

The heart of Amnia is adorned with the warm embrace of amber, casting a radiant glow that evokes a sense of luxury and opulence. Vanilla, with its sweet and velvety essence, forms the base notes, leaving a lasting impression of comfort and allure.

Amnia is more than a perfume; it's a journey through layers of fruity brightness, floral sophistication, and warm sensuality. With each spritz, Amnia invites you to embrace the exceptional and unforgettable essence of its composition, leaving an indelible mark of special and unique beauty.


Top Notes: Peaches
Middle Notes: Almond, Peony
Base Notes: Sandalwood, Amber, Vanilla
Expected deliveryDec 01 - Dec 05

Free delivery: and all orders over BGN 100.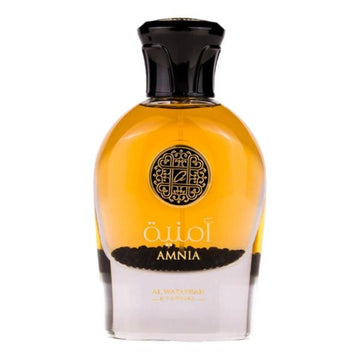 Amnia
Sale price
79.00 лв
Regular price
99.00 лв