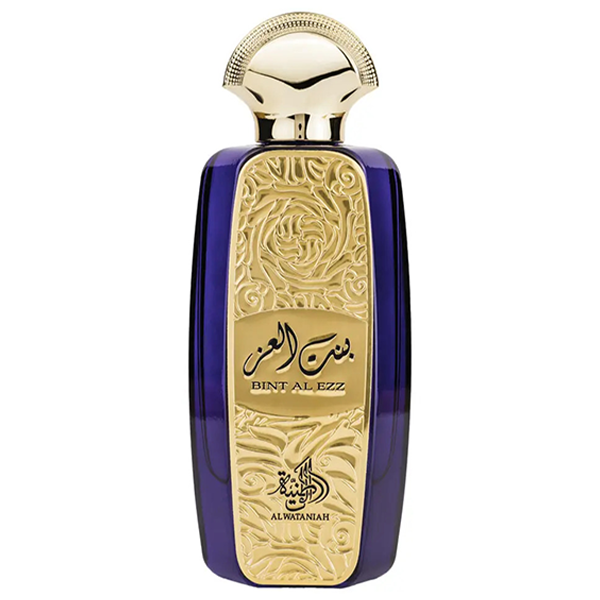 Sale price
49.00 лв
Regular price
69.00 лв
Tax included.
Bint Al Ezz - Al Wataniah - Eau de parfum - 100ml

Step into the regal world of Bint Al Ezz, a fragrance that embodies the essence of royalty and grace. The opening notes reveal a luscious blend of fruits, creating a jubilant and delightful aura that sets the stage for a truly majestic experience. As the fragrance unfolds, a bouquet of roses and geraniums bloom in harmony, infusing the composition with floral opulence fit for a queen. The heart of Bint Al Ezz is embraced by the soft whispers of white musk, adding an ethereal touch and a sense of sophistication. The base notes, a rich combination of patchouli and vanilla, create a velvety and luxurious foundation, leaving an enduring impression of regal allure. Bint Al Ezz is a scent that captures the royal spirit, a journey through layers of fruity exuberance, floral elegance, and warm richness. With each spritz, Bint Al Ezz invites you to embrace the opulence and grace of its composition, leaving an indelible mark of royalty and timeless charm.


Top Notes: Fruits
Middle Notes: Roses, Geranium
Base Notes: White Musk, Patchouli, Vanilla
Expected deliveryDec 01 - Dec 05

Free delivery: and all orders over BGN 100.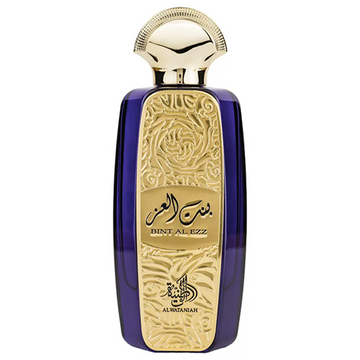 Bint Al Ezz
Sale price
49.00 лв
Regular price
69.00 лв