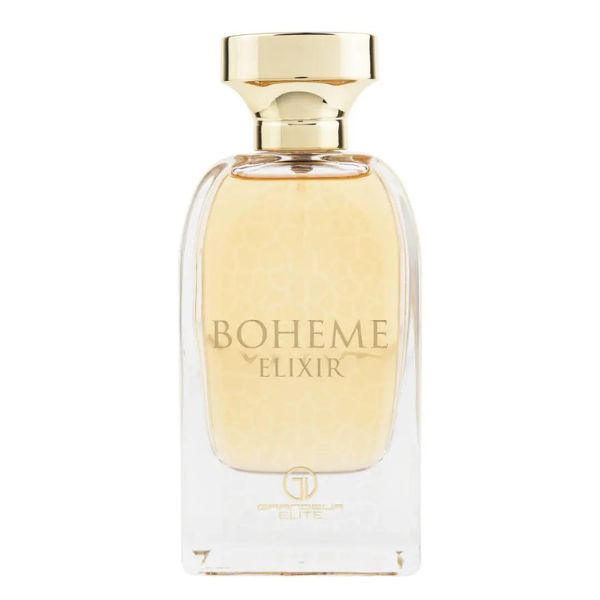 Sale price
43.00 лв
Regular price
69.00 лв
Tax included.
Boheme Elixir - Grandeur Elite - Eau de parfum - 100ml
Boheme Elixir, an enchanting women's perfume, is an aromatic ode to the free-spirited essence of French Bohemian charm. This olfactory masterpiece unfolds like a poetic elixir, each note contributing to a composition that mirrors the bohemian allure of artistic expression and unconventional beauty.

The perfume opens with the luscious sweetness of currant, creating a vibrant and inviting introduction that sets the stage for an olfactory journey into the heart of Bohemian elegance. Turkish roses and jasmine, with their captivating and floral notes, weave through the composition, adding layers of timeless femininity and artistic grace.

As the fragrance evolves, the warm and resinous tones of amber and labdanum take center stage, infusing the composition with a rich and exotic aura. Patchouli deepens the complexity, leaving a trail of earthy sophistication that resonates with the unconventional spirit of the French Boheme.

Boheme Elixir is a celebration of artistic freedom, a sensory exploration through the enchanting landscapes of French Bohemian inspiration. With each spritz, this perfume invites you to embrace the beauty and allure of its composition, leaving an indelible mark of bohemian elegance.


Top Notes: Currant
Middle Notes: Turkish Roses, Jasmine
Base Notes: Amber, Labdanum, Patchouli
Expected deliveryDec 01 - Dec 05

Free delivery: and all orders over BGN 100.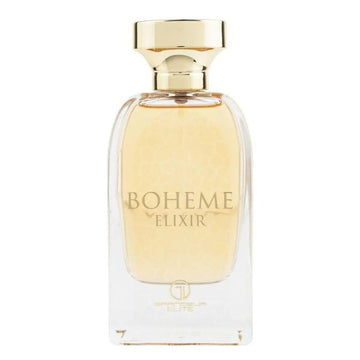 Boheme Elixir
Sale price
43.00 лв
Regular price
69.00 лв