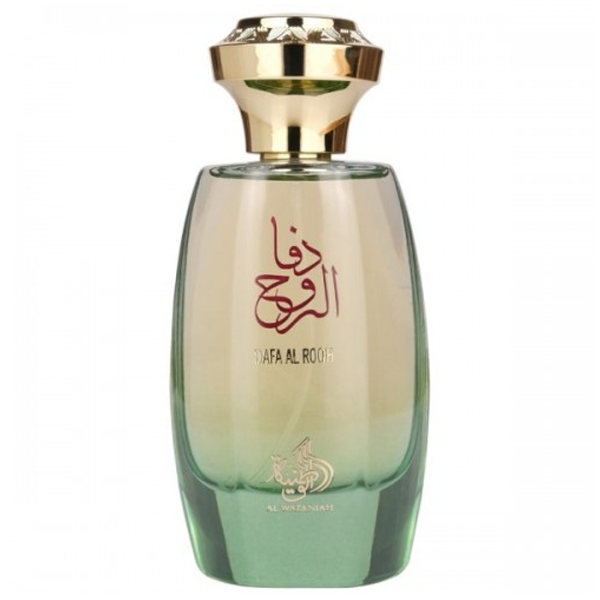 Sale price
43.00 лв
Regular price
69.00 лв
Tax included.
Dafa Al Rooh - Al Wataniah - Eau de parfum - 100ml

Step into the enchanting world of Dafa Al Rooh, a unisex fragrance that transcends gender and captivates the soul. The top notes burst forth with the succulent sweetness of lychee, creating a lively and refreshing introduction that awakens the senses. Citrus notes dance in harmony, infusing the composition with a burst of invigorating energy. As the fragrance unfolds, a bouquet of roses takes center stage, adding a touch of timeless elegance and romance. The heart of Dafa Al Rooh is embraced by the warm caress of vanilla, creating a comforting and sweet essence that lingers on the skin. Benzoin adds a layer of richness, while oud, the 'liquid gold' of the Middle East, forms the base notes, leaving a lingering trail that echoes the ancient traditions of the region. Dafa Al Rooh is a symphony of notes that celebrates the multifaceted nature of the soul. With each spritz, Dafa Al Rooh invites you to embrace the captivating essence of its composition, leaving an indelible mark of oriental allure and sophistication.


Top Notes: Lychee
Middle Notes: Citrus, Roses
Base Notes: Vanilla, Benzoin, Oud
Expected deliveryDec 01 - Dec 05

Free delivery: and all orders over BGN 100.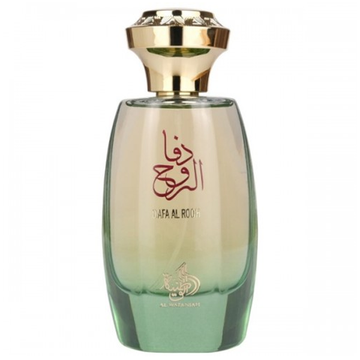 Dafa Al Rooh
Sale price
43.00 лв
Regular price
69.00 лв