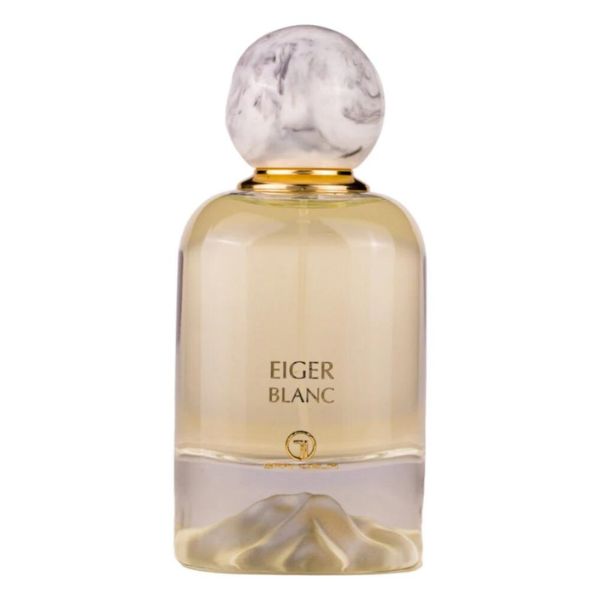 Sale price
48.00 лв
Regular price
69.00 лв
Tax included.
Eiger Blanc - Grandeur - Eau de parfum - 100ml
Eiger Blanc, a unisex perfume inspired by the majestic beauty of white mountain landscapes, is an olfactory masterpiece that encapsulates the pure essence of high-altitude freshness. This fragrance unfolds like a crisp breeze atop snow-covered peaks, each note contributing to a composition that mirrors the invigorating purity of a white mountain.

The perfume opens with the zesty brightness of lemon, creating a lively and refreshing introduction that immediately transports you to the pristine slopes of Eiger. The infusion of salt adds a touch of bracing sea air, reminiscent of the purity found in high-altitude environments.

As the fragrance evolves, the herbal notes of bay leaf take center stage, infusing the composition with a sense of natural elegance and botanical grace. White musk provides a clean and uplifting allure, while vetiver adds an earthy and grounded dimension, echoing the strength of mountainous landscapes.

Sea accord enhances the overall freshness, creating a maritime essence that complements the alpine character of Eiger Blanc. This symphony of notes captures the serene and untainted beauty of white mountain peaks. With each spritz, Eiger Blanc invites you to embrace the purity and invigorating character of its composition, leaving an indelible mark of alpine freshness.


Top Notes: Lemon
Middle Notes: Salt, Bay Leaf
Base Notes: White Musk, Vetiver, Sea Accord
Expected deliveryDec 01 - Dec 05

Free delivery: and all orders over BGN 100.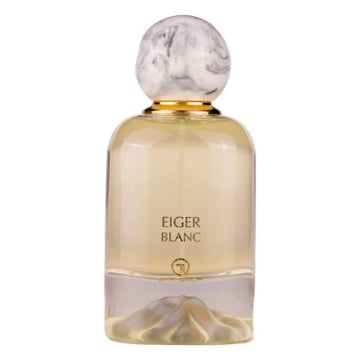 Eiger Blanc
Sale price
48.00 лв
Regular price
69.00 лв