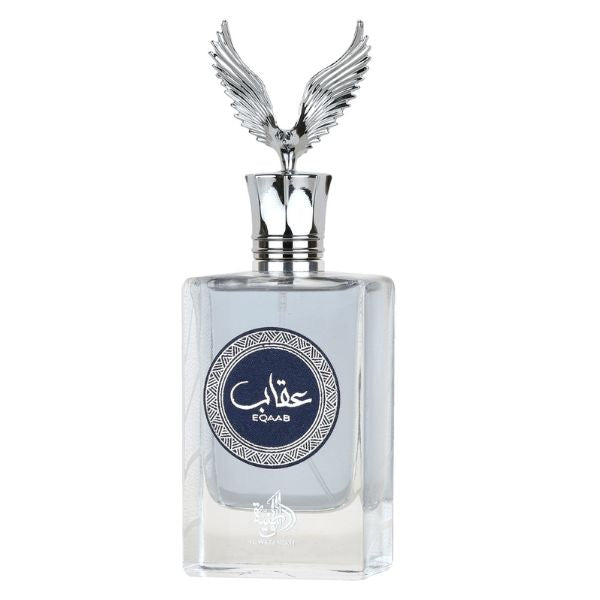 Sale price
59.00 лв
Regular price
69.00 лв
Tax included.
Eqaab - Al Wataniah - Eau de parfum - 100ml
Eqaab, a captivating men's fragrance, is a harmonious blend of notes that creates a symphony of sophistication and allure. This olfactory masterpiece is designed to embody the essence of masculine charm and refinement.

The fragrance begins with the succulent sweetness of mango, creating a vibrant and refreshing opening that immediately captures attention. The rich and deep notes of black currant add a layer of complexity, infusing the composition with a sense of mystery and intrigue.

As the fragrance evolves, the nutty sweetness of almond emerges, bringing a comforting and alluring warmth to the heart of Eqaab. The earthy and woody tones of sandalwood provide a solid foundation, evoking strength and masculinity.

Musk weaves through the composition, adding a touch of sensuality and leaving a lasting impression. The base notes of vanilla contribute a sweet and velvety essence, creating a memorable and captivating trail.

Eqaab is more than a fragrance; it's a declaration of masculine confidence and allure. With each spritz, Eqaab invites you to embrace the richness and sophistication of its composition, leaving an indelible mark of masculine charm.


Top Notes: Mango
Middle Notes: Almond,

Black Currant

Base Notes: Sandalwood, Musk, Vanilla
Expected deliveryDec 01 - Dec 05

Free delivery: and all orders over BGN 100.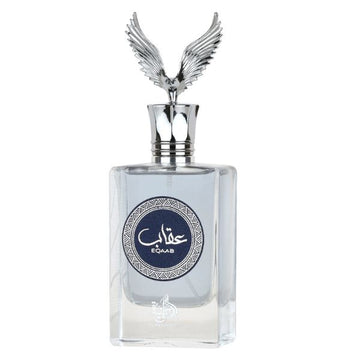 Eqaab
Sale price
59.00 лв
Regular price
69.00 лв