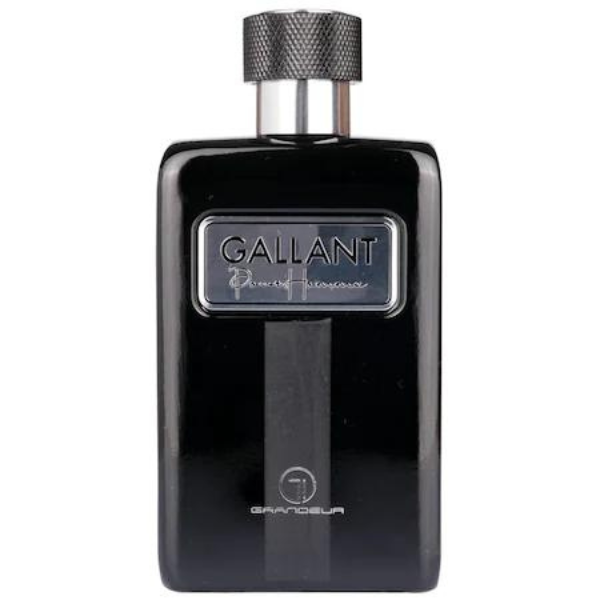 Sale price
43.00 лв
Regular price
69.00 лв
Tax included.
Gallant - Grandeur - Eau de parfum - 100ml
Gallant, a men's perfume that epitomizes sophistication and grace, is a gentle olfactory symphony designed to leave a lasting impression. This olfactory masterpiece unfolds like a tender embrace, with each note contributing to a composition that mirrors refined elegance.

The fragrance opens with the citrusy brightness of bergamot, creating a subtle and refreshing introduction that sets the tone for the fragrance's gentle allure. Lavender, with its timeless and calming notes, weaves through the composition, adding a touch of elegance and tranquility.

As the fragrance evolves, the nutty sweetness of almond emerges, bringing a comforting and alluring warmth to Gallant. Cashmeran, with its soft and musky character, contributes to the overall gentleness of the scent, creating an aura of sophistication.

Cedar and wood notes form the base, providing a solid foundation that echoes the strength of refined masculinity without sacrificing the perfume's gentle nature. Gallant is a harmonious blend of notes that captures the essence of subdued charm and refined gentleness. With each spritz, Gallant invites you to embrace the subtlety and sophistication of its composition, leaving an indelible mark of understated elegance.


Top Notes: Bergamot
Middle Notes: Lavender, Almond
Base Notes: Cashmeran, Cedar, Wood
Expected deliveryDec 01 - Dec 05

Free delivery: and all orders over BGN 100.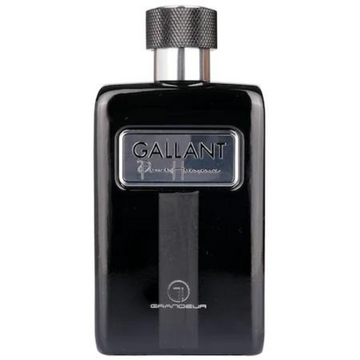 Gallant
Sale price
43.00 лв
Regular price
69.00 лв