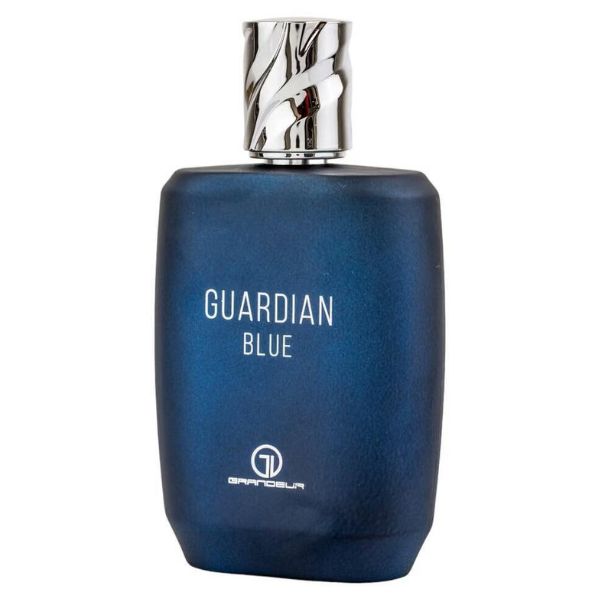 Sale price
45.00 лв
Regular price
69.00 лв
Tax included.
Guardian Blue - Grandeur - Eau de parfum - 100ml
Guardian Blue, a sophisticated unisex perfume, is an avant-garde olfactory masterpiece that transcends traditional boundaries. This aromatic composition unfolds like a guardian of modern elegance, each note contributing to a dynamic and visionary symphony.

The perfume opens with the crisp and invigorating scent of green apple, creating a refreshing and unconventional introduction that sets the tone for the avant-garde journey. Lavender, with its timeless and calming notes, weaves through the composition, adding a touch of classic sophistication.

As the fragrance evolves, the floral nuances of geranium take center stage, infusing the composition with a layer of contemporary elegance. Cardamom adds a hint of spice, contributing to the avant-garde character and creating an intriguing olfactory experience.

The base notes, characterized by a blend of wood and patchouli, provide a solid and grounded foundation. This combination echoes the strength and resilience of the Guardian Blue, offering a modern twist to traditional elements.

Guardian Blue is a harmonious blend of notes that captures the essence of avant-garde sophistication. With each spritz, this perfume invites you to embrace the dynamic and visionary character it exudes, leaving an indelible mark of modern elegance.


Top Notes: Green Apple
Middle Notes: Lavender, Geranium, Cardamom
Base Notes: Wood, Patchouli
Expected deliveryDec 01 - Dec 05

Free delivery: and all orders over BGN 100.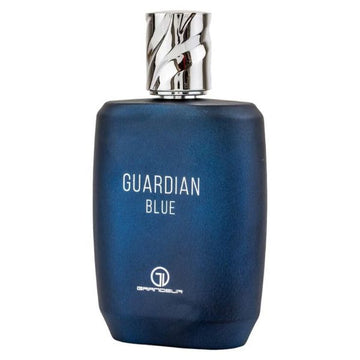 Guardian Blue
Sale price
45.00 лв
Regular price
69.00 лв