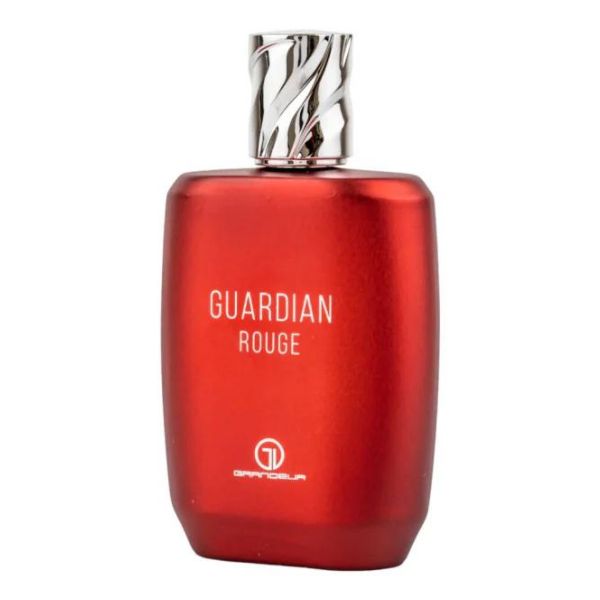 Sale price
45.00 лв
Regular price
69.00 лв
Tax included.
Guardian Rouge - Grandeur - Eau de parfum - 100ml
Guardian Rouge, a captivating unisex perfume, is an olfactory journey that embodies the essence of bold sophistication. This aromatic masterpiece unfolds like a guardian of timeless elegance, each note contributing to a composition that mirrors strength and allure.

The perfume opens with the vibrant and citrusy burst of blood orange, creating a lively and invigorating introduction that sets the stage for the commanding beauty that follows. Lavender, with its classic and calming notes, weaves through the composition, adding a touch of refined sophistication.

As the fragrance evolves, the spicy notes of black pepper take center stage, infusing the composition with a layer of modern allure and intrigue. Tonka bean adds a warm and comforting essence, contributing to the overall richness and complexity.

The base notes, characterized by a blend of wood and amber, provide a solid and grounding foundation. This combination echoes the strength and resilience of Guardian Rouge, offering a contemporary twist to traditional elements.

Guardian Rouge is a harmonious blend of notes that captures the essence of bold and timeless sophistication. With each spritz, this perfume invites you to embrace the commanding and alluring character it exudes, leaving an indelible mark of strength and allure.


Top Notes: Blood Orange
Middle Notes: Lavender, Black Pepper
Base Notes: Tonka Bean, Wood, Amber
Expected deliveryDec 01 - Dec 05

Free delivery: and all orders over BGN 100.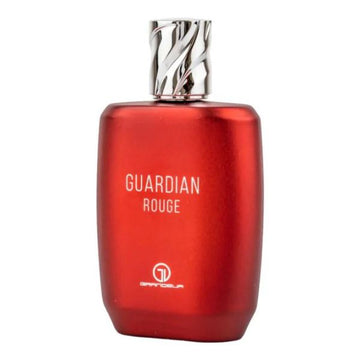 Guardian Rouge
Sale price
45.00 лв
Regular price
69.00 лв