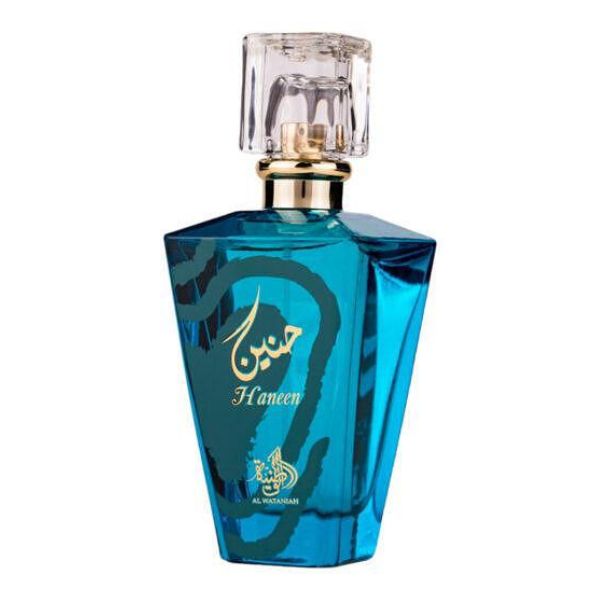 Sale price
43.00 лв
Regular price
69.00 лв
Tax included.
Haneen - Al Wataniah - Eau de parfum - 100ml
Haneen, a captivating women's fragrance, is an oriental symphony that unfolds like a poetic tale of allure and grace. This olfactory masterpiece is designed to transport you to a realm of timeless elegance and enchantment.

The fragrance opens with the intoxicating aroma of jasmine, creating a blooming and seductive introduction that immediately captures the senses. Mint adds a refreshing twist, infusing the composition with a burst of invigorating energy.

As the fragrance evolves, a delicate bouquet of peony and roses emerges, weaving through the composition with a sense of floral opulence and feminine grace. White musk provides a clean and soft essence, adding a layer of sophistication.

Ambergris introduces a warm and inviting aura, creating a captivating and lasting impression. Haneen is more than a fragrance; it's a journey through layers of oriental richness, floral allure, and timeless elegance. With each spritz, Haneen invites you to embrace the opulence and enchantment of its composition, leaving an indelible mark of oriental sophistication.


Top Notes: Jasmine
Middle Notes: Mint, Peony
Base Notes: Roses, White Musk, Ambergris
Expected deliveryDec 01 - Dec 05

Free delivery: and all orders over BGN 100.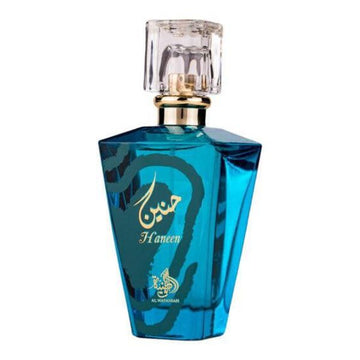 Haneen
Sale price
43.00 лв
Regular price
69.00 лв