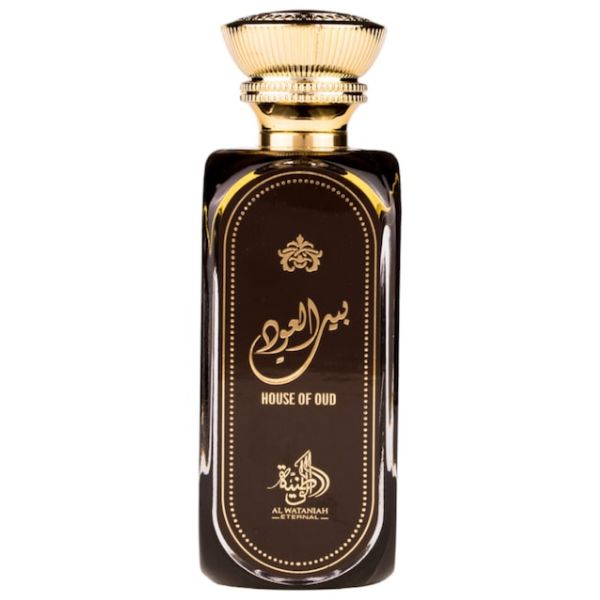 Sale price
89.00 лв
Regular price
119.00 лв
Tax included.
House Of Oud - Al Wataniah Eternal - Eau de parfum - 100ml
House of Oud, an enchanting unisex fragrance, beckons you into a realm of spiritual serenity and oriental mystique. This olfactory masterpiece unfolds like a sacred ritual, each note contributing to a symphony that transcends the ordinary.

The fragrance opens with the ethereal whispers of incense, creating an atmosphere of contemplation and introspection. The rich and robust notes of tobacco weave through the composition, adding a layer of warmth and complexity that evokes the essence of sacred spaces.

As the fragrance evolves, the comforting embrace of sandalwood emerges, infusing the composition with a sense of tranquility and balance. Leather contributes to the sensory journey, evoking the tactile essence of ancient manuscripts and spiritual artifacts. The woody undertones provide a grounding foundation, while oud, the 'liquid gold' of the East, forms the base notes, leaving a lingering trail that echoes the sacred traditions of oriental mysticism.

House of Oud is a symphony of spiritual notes, an olfactory pilgrimage through layers of incense, tobacco, and precious woods. With each spritz, House of Oud invites you to embrace the transcendental and oriental essence of its composition, leaving an indelible mark of spiritual depth and mystique.


Top Notes: Incense
Middle Notes: Tobacco, Sandalwood
Base Notes: Leather, Wood, Oud
Expected deliveryDec 01 - Dec 05

Free delivery: and all orders over BGN 100.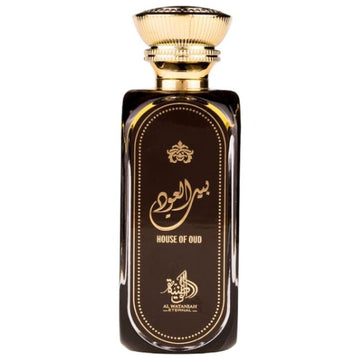 House Of Oud
Sale price
89.00 лв
Regular price
119.00 лв