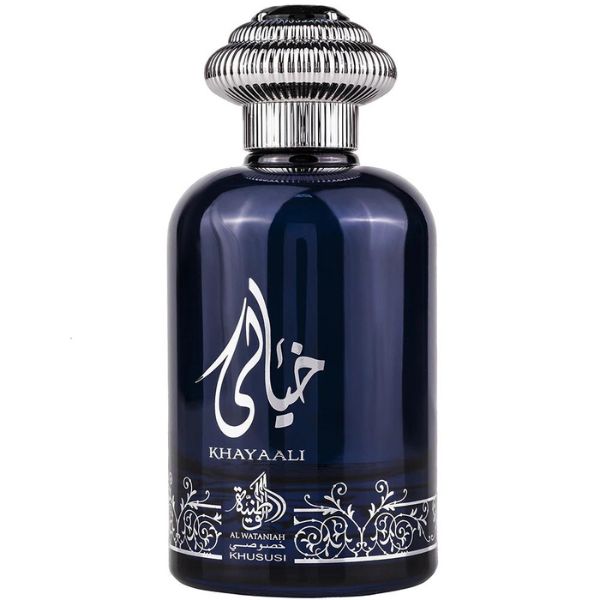 Sale price
43.00 лв
Regular price
69.00 лв
Tax included.
Khayaali - Al Wataniah Khususi - Eau de parfum - 100ml

Khayaali, a captivating men's fragrance, is a symphony of notes that weaves an alluring tale of sophistication and attraction. This olfactory masterpiece is designed to evoke a sense of charm and magnetism.

The fragrance opens with the crisp and invigorating aroma of green apple, creating a lively and attention-grabbing introduction. Lavender, with its timeless and calming notes, weaves through the composition, adding a touch of elegance and allure.

As the fragrance evolves, the warm and spicy tones of cinnamon emerge, infusing the composition with a layer of complexity and sensuality. The earthy and woody character of cedar provides a solid foundation, evoking strength and masculinity.

Oak moss and patchouli intertwine to create a harmonious blend in the base notes, leaving a lasting impression of magnetic appeal. Khayaali is more than a fragrance; it's a declaration of masculine confidence and attraction. With each spritz, Khayaali invites you to embrace the richness and sophistication of its composition, leaving an indelible mark of irresistible charm.


Top Notes: Green Apple
Middle Notes: Lavender, Cinnamon
Base Notes: Cedar, Oak Moss, Patchouli
Expected deliveryDec 01 - Dec 05

Free delivery: and all orders over BGN 100.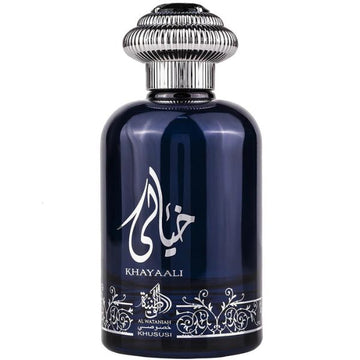 Khayaali
Sale price
43.00 лв
Regular price
69.00 лв