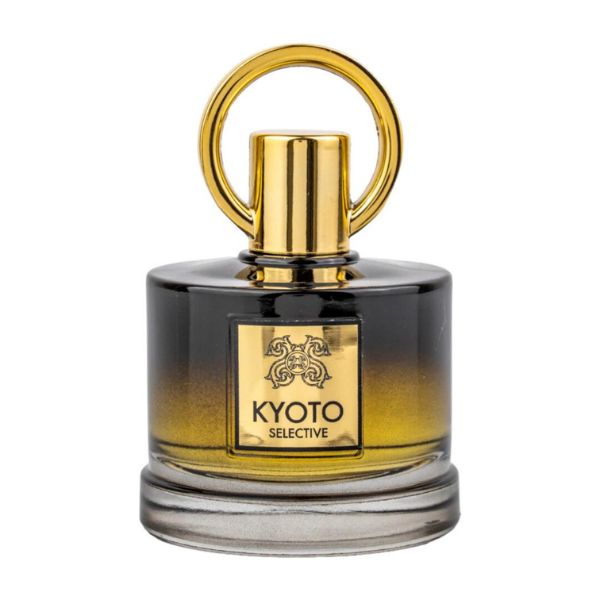 Sale price
45.00 лв
Regular price
69.00 лв
Tax included.
Kyoto Selective - Grandeur - Eau de parfum- 100ml
Kyoto Selective, an enchanting unisex perfume, is a carefully curated olfactory journey that pays homage to the timeless elegance and selective allure of Kyoto. This fragrance unfolds like a harmonious symphony, each note contributing to a composition that transcends traditional boundaries.
The perfume opens with the succulent sweetness of peaches, creating a vibrant and inviting introduction that captures the essence of Kyoto's lush landscapes. Mandarin adds a citrusy burst, infusing the composition with a touch of freshness and vitality.
As the fragrance evolves, the captivating floral notes of jasmine take center stage, weaving through the composition with a layer of timeless femininity and delicate charm. Vanilla provides a warm and comforting essence, evoking the serene beauty of Kyoto's traditional tea ceremonies.
White musk adds a clean and soft allure, while ambergris introduces a touch of maritime elegance, creating a captivating and lasting impression. Kyoto Selective is a celebration of the discerning taste and selective nature of Kyoto, inviting you to embrace the sophistication and charm of this iconic city.
With each spritz, Kyoto Selective beckons you to experience the exquisite blend of peaches, mandarin, jasmine, vanilla, white musk, and ambergris, leaving an indelible mark of selective elegance.
Top notes: Peaches
Middle notes: Mandarin, Jasmin
Base notes: Vanilla, White musk, Ambergris
Expected deliveryDec 01 - Dec 05

Free delivery: and all orders over BGN 100.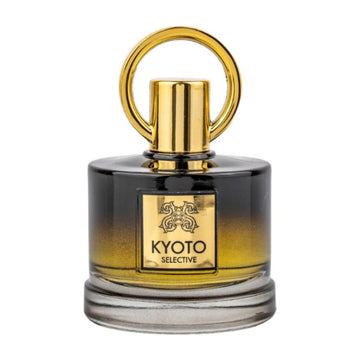 Kyoto Selective
Sale price
45.00 лв
Regular price
69.00 лв