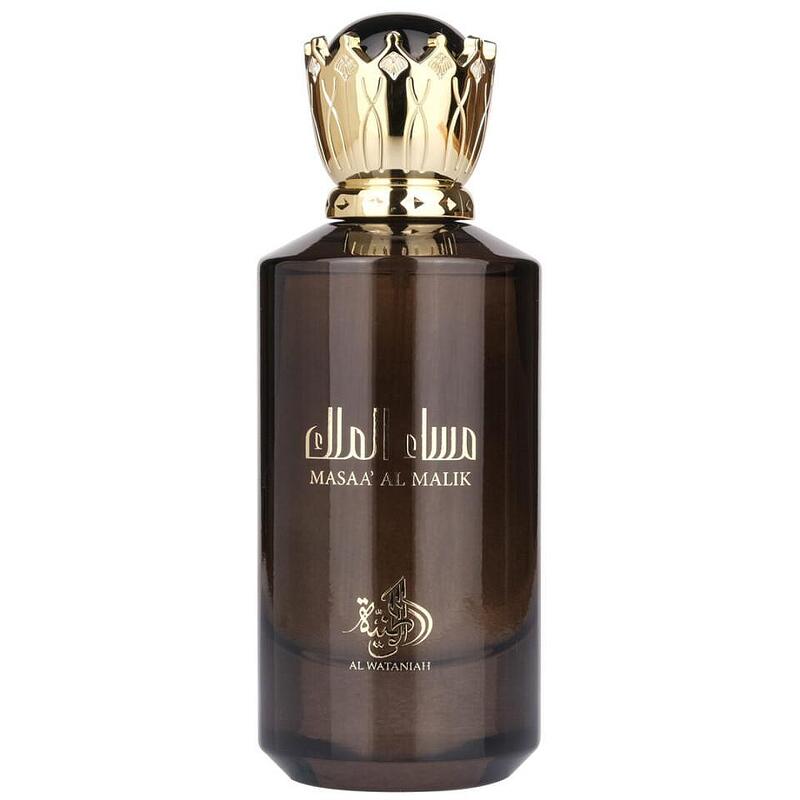 Sale price
43.00 лв
Regular price
69.00 лв
Tax included.
Masaa' Al Malik - Al Wataniah - Eau de parfum - 100ml

Embark on a luxurious olfactory journey with Masaa' Al Malik, a fragrance that exudes opulence and regal allure. The top notes sparkle with the vibrant essence of mandarin, creating an energetic and refreshing introduction that sets the stage for the majestic symphony to follow. As the fragrance unfolds, the aromatic dance of rosemary and the floral elegance of geranium weave a tapestry of sophistication and charm. The heart of Masaa' Al Malik is enriched with the earthy richness of patchouli, adding a layer of depth and intrigue that captivates the senses. The base notes, a decadent blend of amber and vanilla, create a warm and inviting aura, leaving an indelible impression of luxury. This fragrance is a tribute to regality, a scent that embraces the wearer in a cloak of timeless elegance and refinement. Let each note of Masaa' Al Malik be a step into a world of grandeur and luxury, where every spritz is a whisper of opulence.
Top Notes: Mandarin
Middle Notes: Rosemary, Geranium
Base Notes: Patchouli, Amber, Vanilla
Expected deliveryDec 01 - Dec 05

Free delivery: and all orders over BGN 100.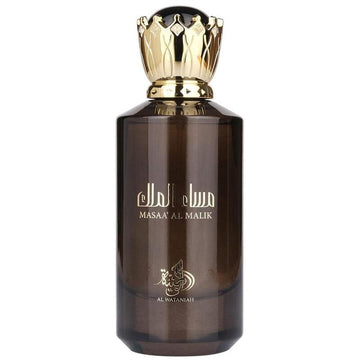 Masaa' Al Malik
Sale price
43.00 лв
Regular price
69.00 лв