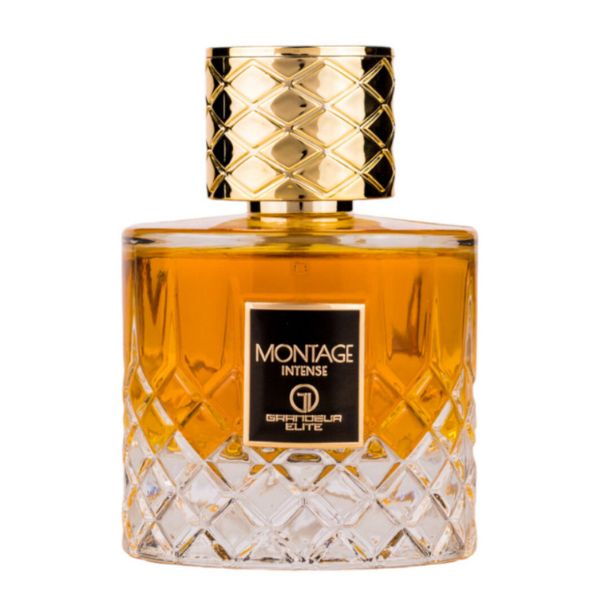 Sale price
53.00 лв
Regular price
99.00 лв
Tax included.
Montage Intense - Grandeur Elite - Eau de parfum - 100ml
Montage Intense, an alluring unisex perfume, is a sensorial composition that unfolds like a captivating melody in a piano bar on a sophisticated night. This olfactory masterpiece harmonizes notes to create an enchanting fragrance, evoking the atmosphere of a refined evening.

The perfume opens with the rich and warm aroma of cognac, creating a luxurious and inviting introduction reminiscent of an elegant piano bar setting. Cinnamon, with its spicy allure, weaves through the composition, adding a layer of complexity and intrigue, like the nuanced chords of a piano.

As the fragrance evolves, the indulgent notes of tonka bean and cocoa take center stage, infusing the composition with a luscious and comforting sweetness. Vanilla contributes a velvety essence, enhancing the overall warmth and richness of the scent, akin to the cozy ambiance of a piano bar.

Sandalwood forms the base notes, providing a smooth and woody foundation, like the resonant tones of a grand piano. Montage Intense is a symphony of notes that captures the essence of a night filled with elegance and allure. With each spritz, Montage Intense invites you to embrace the sophistication and magnetic charm of a piano bar night, leaving an indelible mark of refined opulence.


Top Notes: Cognac
Middle Notes: Cinnamon, Tonka Bean
Base Notes: Cocoa, Vanilla, Sandalwood
Expected deliveryDec 01 - Dec 05

Free delivery: and all orders over BGN 100.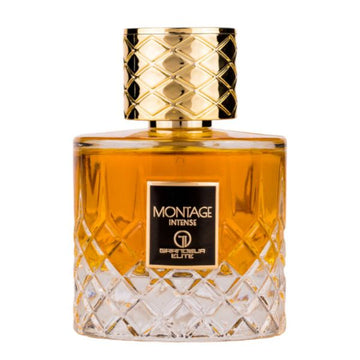 Montage Intense
Sale price
53.00 лв
Regular price
99.00 лв