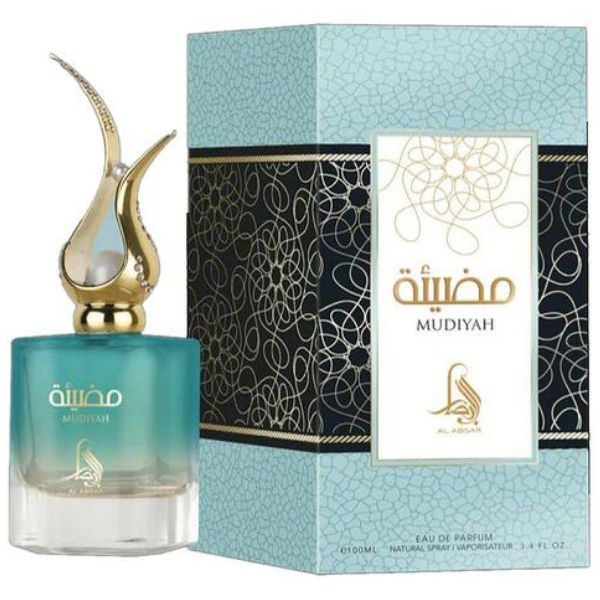 Sale price
64.00 лв
Regular price
99.00 лв
Tax included.
Mudiyah- Al Absar - Eau de parfum - 100ml

Mudiyah, a fragrance that encapsulates the essence of feminine grace and allure. The journey begins with the juicy sweetness of melon and the tropical vibrancy of pineapple, creating a playful and refreshing symphony. As the fragrance unfolds, the delicate petals of magnolia come into bloom, adding a touch of floral elegance to the composition. The heart of Mudiyah is embraced by the soft whispers of white musk, creating an aura of gentle sophistication. The luxurious blend of cashmere and vanilla forms the base notes, leaving a velvety trail that lingers in the air. 'Mudiyah' is a scent that celebrates femininity, a harmonious blend of fruity brightness, floral charm, and warm sensuality. Let each note dance on your skin, inviting you to embrace the enchanting and captivating spirit of Mudiyah.
Top notes: Melon
Middle notes: Magnolia, Pineapple
Base notes: White musk, Cashmere, Vanilla
Expected deliveryDec 01 - Dec 05

Free delivery: and all orders over BGN 100.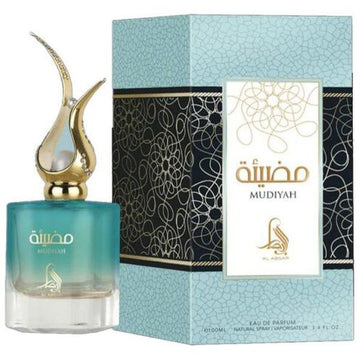 Mudiyah
Sale price
64.00 лв
Regular price
99.00 лв