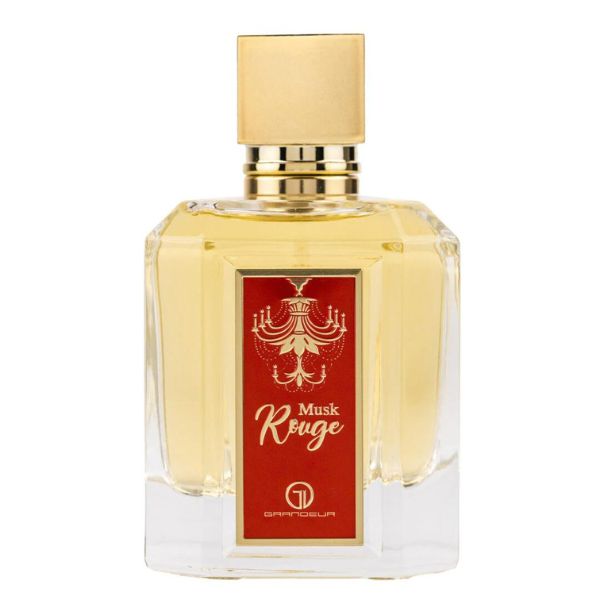 Sale price
45.00 лв
Regular price
69.00 лв
Tax included.
Musk rouge - Grandeur Elite - Eau de parfum - 100ml
Musk Rouge, an exquisite unisex fragrance, captures the essence of French style with a touch of allure reminiscent of a rare red diamond. This olfactory masterpiece is a symphony of notes that harmonize to create a fragrance of timeless elegance and sophistication.
The perfume opens with the vibrant and citrusy aroma of blood orange, creating a lively and refreshing introduction that immediately captivates the senses. Saffron, with its golden and aromatic allure, weaves through the composition, adding a layer of sophistication and intrigue reminiscent of French refinement.
As the fragrance evolves, the enchanting floral notes of jasmine take center stage, introducing a layer of timeless femininity and delicate charm. Cedar, with its woody character, provides a solid and grounded foundation, evoking the elegance of French craftsmanship.
Musk Rouge is adorned with the warm and sensuous notes of musk, creating a comforting and velvety essence that lingers on the skin. Ambergris adds a touch of maritime elegance, contributing to the overall richness and complexity.
The reference to a red diamond in the perfume's name symbolizes rarity and uniqueness, mirroring the exceptional and distinct nature of Musk Rouge. Embrace the French-inspired allure of Musk Rouge, a fragrance that invites you to indulge in the sophistication of a rare and precious gem.
Top Notes: Blood Orange
Middle Notes: Saffron,Jasmine
Base Notes: Cedar, Musk, Ambergris
Expected deliveryDec 01 - Dec 05

Free delivery: and all orders over BGN 100.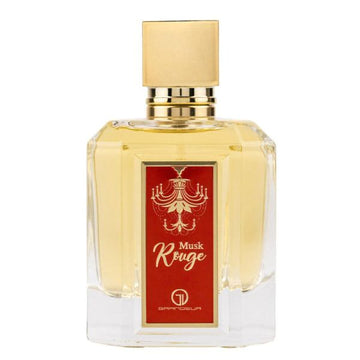 Musk rouge
Sale price
45.00 лв
Regular price
69.00 лв