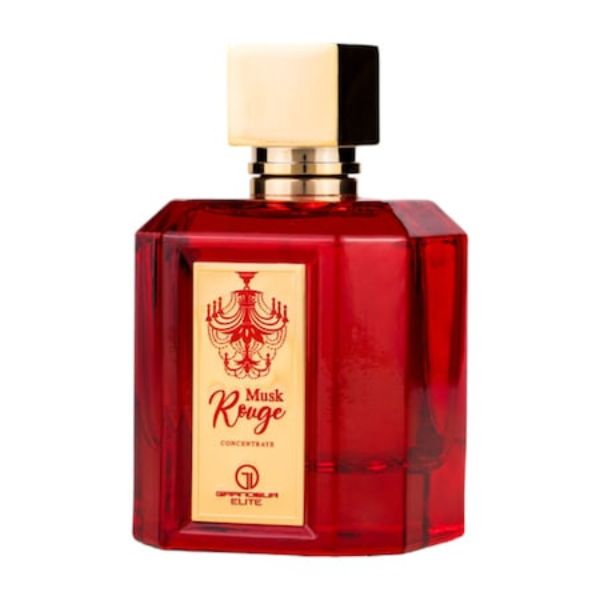 Sale price
55.00 лв
Regular price
79.00 лв
Tax included.
Musk rouge Concentrate- Grandeur Elite - Eau de parfum - 100ml
Musk Rouge Concentrate, an intensified rendition of the exquisite unisex fragrance, elevates the essence of French style to new heights with a heightened allure reminiscent of a rare red diamond. This intensified olfactory masterpiece is a symphony of meticulously curated notes that converge to create a fragrance exuding even greater timeless elegance and sophistication.

The concentrated version opens with an even more pronounced and vivacious burst of the vibrant, citrusy aroma of blood orange, establishing a commanding and invigorating presence that immediately captivates the senses. Saffron, intensified in its golden and aromatic allure, weaves through the composition, deepening the sophistication and intrigue reminiscent of the finest French refinement.

As the fragrance evolves, the enchanting floral notes of intensified jasmine take center stage, unveiling an elevated layer of timeless femininity and delicate charm. The woody character of cedar, now more profound, provides an even more solid and grounded foundation, accentuating the heightened elegance of French craftsmanship.

Musk Rouge Concentrate is enriched with an intensified warmth of sensuous musk, creating an even more indulgent and velvety essence that envelops the skin with heightened allure. The intensified presence of ambergris further enhances the maritime elegance, contributing to an elevated richness and complexity.

In the concentrate version, Musk Rouge's reference to a red diamond becomes even more symbolic of its heightened rarity and uniqueness. Embrace the intensified French-inspired allure of Musk Rouge Concentred, a fragrance that beckons you to immerse yourself in the heightened sophistication of an exceptionally rare and precious gem.


Top Notes: Blood Orange
Middle Notes: Intensified Saffron, Intensified Jasmine
Base Notes: Intensified Cedar, Intensified Musk, Intensified Ambergris
Expected deliveryDec 01 - Dec 05

Free delivery: and all orders over BGN 100.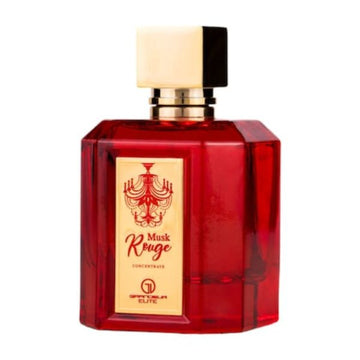 Musk Rouge Concentrate
Sale price
55.00 лв
Regular price
79.00 лв