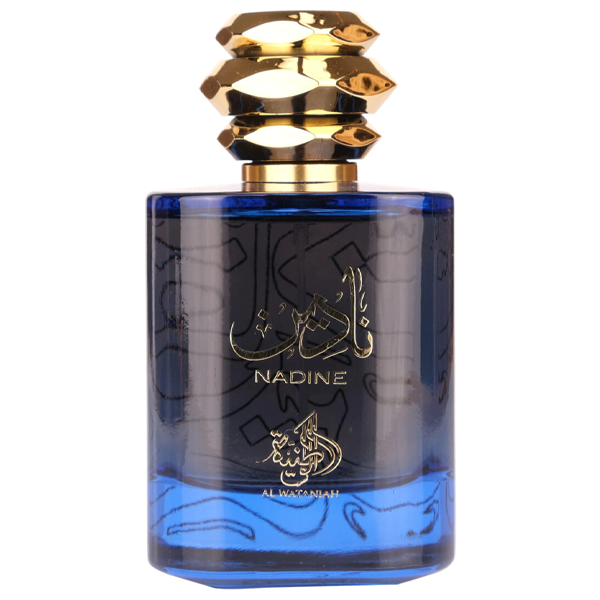 Sale price
49.00 лв
Regular price
69.00 лв
Tax included.
Nadine - Al Wataniah - Eau de parfum - 100ml
Nadine, a women's fragrance that epitomizes sophistication and timeless allure. The fragrance unfolds like a delicate dance, with each note contributing to the symphony of elegance. The top notes sparkle with the citrusy brightness of bergamot, creating a refreshing and vibrant opening that captures attention.

As the composition evolves, the enchanting ylang-ylang emerges, infusing the fragrance with a floral richness that exudes femininity. The earthy depth of patchouli adds a touch of mystery, creating a captivating contrast to the floral notes. Nadine's heart is adorned with the warm and sweet embrace of vanilla, providing a comforting and alluring essence.

The base notes of amber and white musk form a harmonious blend, leaving a lingering trail of sophistication and sensuality. Nadine is more than a fragrance; it's an olfactory masterpiece that invites you to embrace the timeless beauty and allure of femininity. With each spritz, Nadine captivates the senses, leaving an indelible mark of elegance and grace.


Top Notes: Bergamot
Middle Notes: Ylang-Ylang, Patchouli
Base Notes: Vanilla, Amber, White Musk
Expected deliveryDec 01 - Dec 05

Free delivery: and all orders over BGN 100.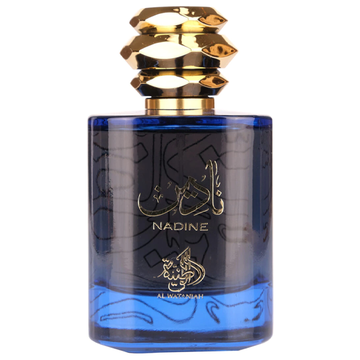 Nadine
Sale price
49.00 лв
Regular price
69.00 лв