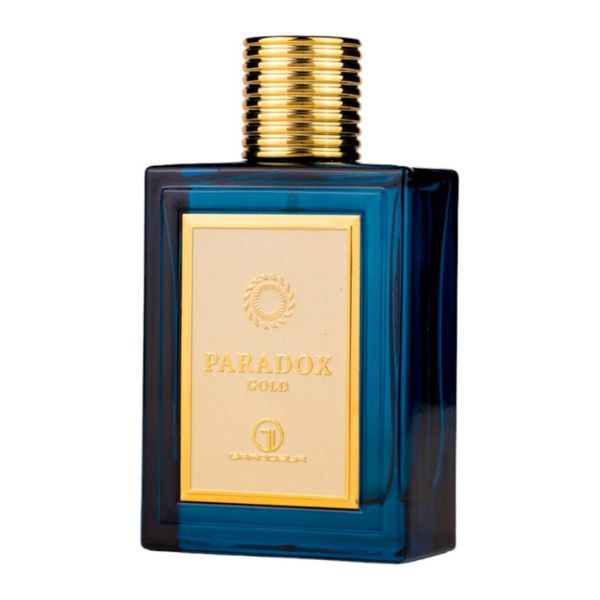 Sale price
49.00 лв
Regular price
69.00 лв
Tax included.
Paradox Gold- Grandeur - Eau de parfum - 100ml
Paradox Gold, a mesmerizing men's fragrance, is an olfactory exploration that encapsulates the essence of the charming landscapes of Southern Italy. This aromatic masterpiece unfolds like a golden symphony, each note contributing to a composition that mirrors the richness and allure of the region.

The fragrance opens with the invigorating brightness of bergamot, creating a lively and refreshing introduction that immediately transports you to the picturesque orchards of Southern Italy. Mint adds a cooling and revitalizing twist, infusing the composition with a touch of freshness.

As the fragrance evolves, the crisp and succulent notes of green apple take center stage, reminiscent of the bountiful orchards that thrive in the Mediterranean climate. Vanilla provides a sweet and comforting essence, contributing to the overall warmth and richness.

Cedar and wood notes form the base, providing a solid and grounding foundation that echoes the strength and resilience of the Italian landscape. Paradox Gold is a symphony of notes that captures the essence of the charm and allure of Southern Italy. With each spritz, this fragrance invites you to embrace the golden richness of this captivating region, leaving an indelible mark of sophistication and Mediterranean elegance.


Top Notes: Bergamot
Middle Notes: Mint, Green Apple
Base Notes: Vanilla, Cedar, Wood
Expected deliveryDec 01 - Dec 05

Free delivery: and all orders over BGN 100.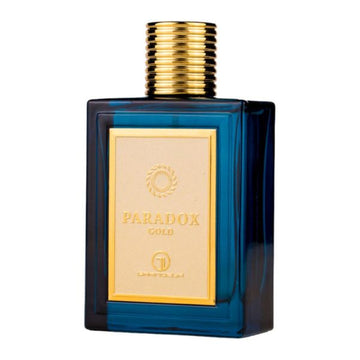 Paradox Gold
Sale price
49.00 лв
Regular price
69.00 лв