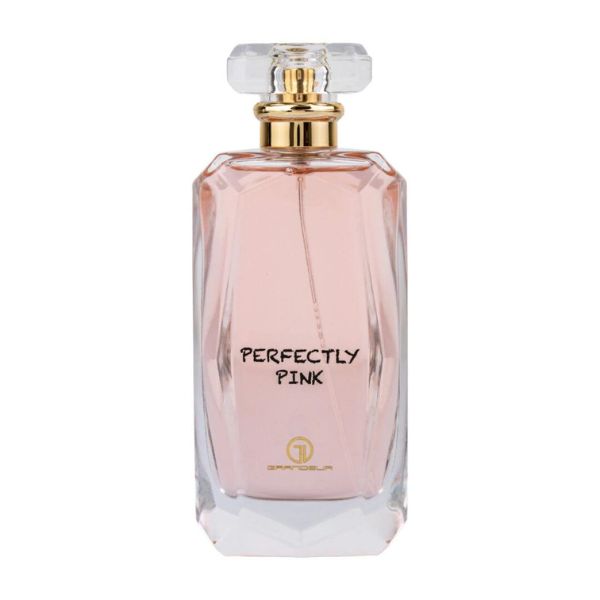 Sale price
45.00 лв
Regular price
69.00 лв
Tax included.
Perfectly Pink - Grandeur - Eau de parfum - 100ml
Perfectly Pink, a delightful women's fragrance, is a vibrant olfactory expression that captures the essence of youthful exuberance and a playful spirit. This aromatic creation unfolds like a bouquet of pink blossoms, with each note contributing to a composition that mirrors the charm and vivacity of a rosy-hued world.

The perfume opens with the tangy sweetness of rhubarb, creating a lively and refreshing introduction that immediately evokes a sense of youthful energy. Almond adds a nutty and comforting twist, infusing the composition with a touch of warmth.

As the fragrance evolves, the succulent notes of lychee take center stage, reminiscent of a delightful pink fruit basket. Roses contribute to the overall floral opulence, adding layers of timeless femininity and grace.

Cashmere provides a soft and cozy essence, creating a comforting aura that enhances the youthful character of Perfectly Pink. Cedar forms the base notes, offering a solid and grounding foundation, akin to the strength and resilience of a blossoming pink garden.

Perfectly Pink is a harmonious blend of notes that captures the essence of a youthful and pinky world. With each spritz, this fragrance invites you to embrace the playful and lively character it exudes, leaving an indelible mark of youthful charm.


Top Notes: Rhubarb
Middle Notes: Almond, Lychee, Roses
Base Notes: Cashmere, Cedar
Expected deliveryDec 01 - Dec 05

Free delivery: and all orders over BGN 100.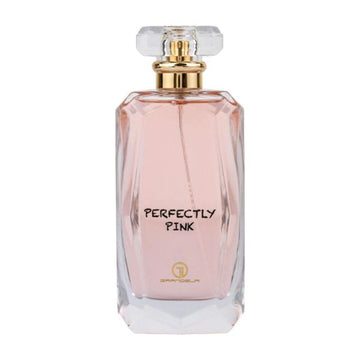 Perfectly Pink
Sale price
45.00 лв
Regular price
69.00 лв