Sale price
39.00 лв
Regular price
69.00 лв
Tax included.
Ghala- Al Wataniah Khususi- Eau de parfum - 100ml

Ghala is a luxurious and enchanting fragrance that captures the essence of an early afternoon in a flowery garden. The sharp notes of saffron and jasmine are complemented by a sweet and warm ambiance of amber, sandalwood and ambergris. The base notes of fir resin and cedarwood add a beautiful depth and longevity to this fragrance. A fragrance that will suit any occasion and delight the senses with its sophistication and luxuriousness.
Top notes : Jasmin
Heart notes : Saffron, Sandalwood
Base notes : Resin, Ambergris, Amber
Очаквана доставка:Oct 01 - Oct 05

Безплатна доставка: За всички поръчки над 100 лв.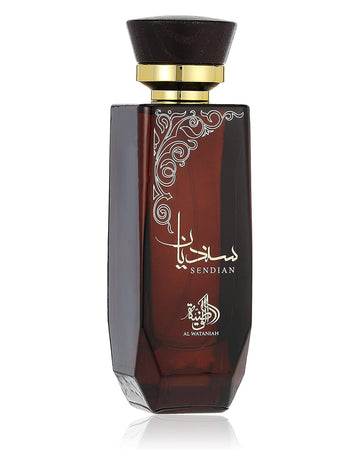 Ghala
Sale price
39.00 лв
Regular price
69.00 лв