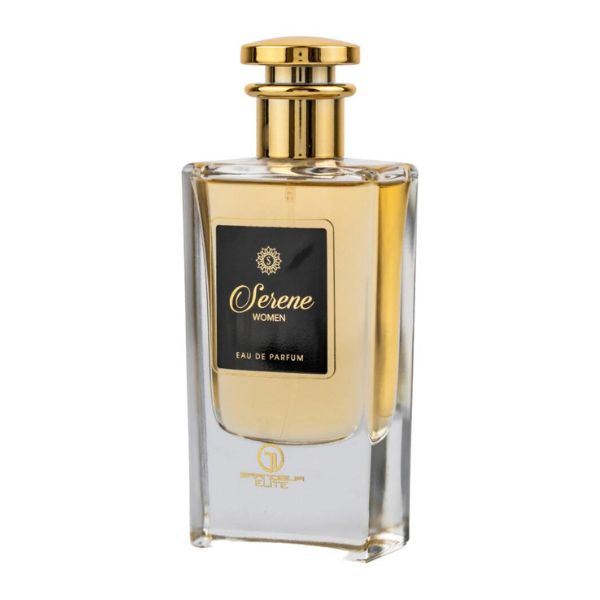 Sale price
69.00 лв
Regular price
99.00 лв
Tax included.
Serene - Grandeur Elite - Eau de parfum - 100ml
Serene, a captivating women's perfume, is a nocturnal olfactory symphony that caters to the confident and self-assured. This aromatic masterpiece unfolds like a serene nightfall, each note contributing to a composition that mirrors the strength and sophistication of women who are sure of themselves.

The perfume opens with the delicate and apricot-like aroma of osmanthus, creating a refined and enchanting introduction that sets the stage for the empowering beauty that follows. Tuberose, with its rich and creamy floral notes, weaves through the composition, adding layers of timeless femininity and grace.

The unexpected twist of vodka brings a touch of modernity and boldness to Serene, contributing to the fragrance's allure and sophistication. Roses, a symbol of classic elegance, enhance the overall floral opulence, creating an aroma that is both complex and captivating.

White musk provides a clean and velvety essence, adding to the overall sophistication and creating an aura of sensuality. The subtle sweetness of vanilla completes the symphony, leaving a lingering trail of warmth and allure.

Serene is a harmonious blend of notes that captures the essence of a confident and self-assured woman embracing the night. With each spritz, this fragrance invites you to embrace the empowering and sophisticated character it exudes, leaving an indelible mark of serenity and allure.


Top Notes: Osmanthus
Middle Notes: Tuberose, Vodka
Base Notes: Roses, White Musk, Vanilla
Expected deliveryDec 01 - Dec 05

Free delivery: and all orders over BGN 100.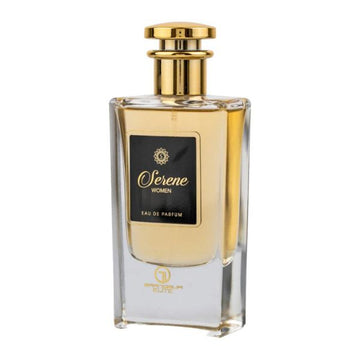 Serene
Sale price
69.00 лв
Regular price
99.00 лв