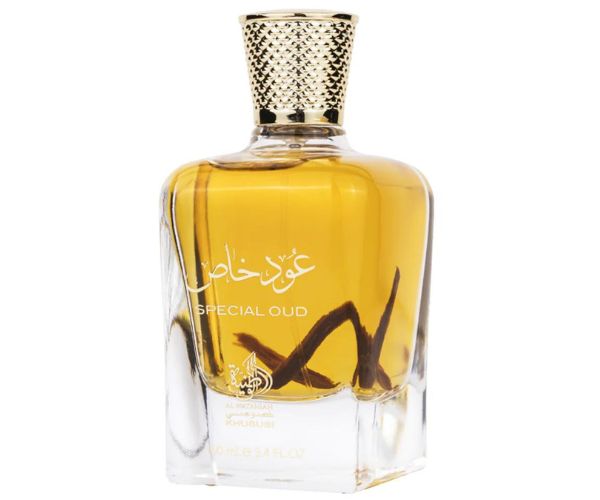 Sale price
43.00 лв
Regular price
69.00 лв
Tax included.
Special Oud - Al Wataniah Khususi - Eau de parfum - 100ml
Special Oud, a captivating unisex fragrance, is a journey into the heart of Arabian allure, where opulence and enchantment come together. This olfactory masterpiece unfolds like a tale of mystery and indulgence, with each note contributing to a symphony of exotic richness.

The top notes open with the tantalizing spiciness of pink pepper, creating a vibrant and invigorating introduction that sets the stage for an unforgettable olfactory experience. Saffron, with its golden and aromatic allure, weaves through the composition, adding a layer of sophistication and intrigue reminiscent of the Arabian landscapes.

As the fragrance evolves, the sweet embrace of caramel emerges, casting a decadent spell that captivates the senses. Amber provides a warm and inviting glow, while leather adds a touch of richness, creating a luxurious tapestry of scents. Oud, the 'liquid gold' of the East, forms the base notes, leaving a lingering trail that embodies the essence of Arabic tradition.

Special Oud is a symphony of Arabian notes, a sensory journey through the captivating landscapes of the Middle East. With each spritz, Special Oud invites you to embrace the richness and allure of its composition, leaving an indelible mark of Arabian elegance and mystique.


Top Notes: Pink Pepper
Middle Notes: Saffron, Caramel
Base Notes: Amber, Leather, Oud
Expected deliveryDec 01 - Dec 05

Free delivery: and all orders over BGN 100.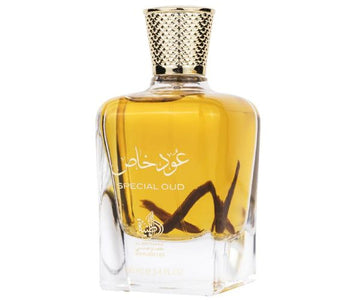 Special Oud
Sale price
43.00 лв
Regular price
69.00 лв