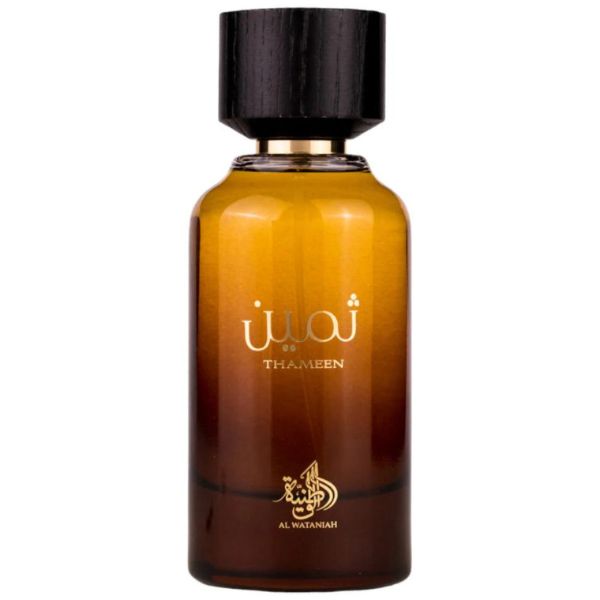 Sale price
43.00 лв
Regular price
69.00 лв
Tax included.
Thameen - Al Wataniah - Eau de parfum - 100ml
Thameen, an enchanting unisex fragrance, transports you to the heart of an Oriental night, where mystery and allure reign supreme. This olfactory masterpiece unfolds like a captivating tale, each note contributing to a symphony of exotic richness.

The top notes open with the zesty brightness of lime, creating a refreshing and invigorating introduction that captures the essence of a starlit evening. As the fragrance evolves, the warm embrace of sandalwood intertwines with the earthy depth of patchouli, adding layers of complexity and intrigue reminiscent of the enchanting Oriental night.

The heart of Thameen is adorned with the timeless allure of amber, casting a warm and inviting glow that echoes the glow of moonlit landscapes. Leather adds a touch of sophistication, while oud, the 'liquid gold' of the East, forms the base notes, leaving a lingering trail that evokes the mystique of an Oriental night.

Thameen is a symphony of Oriental notes, a sensory journey through the captivating and alluring landscapes of the East. With each spritz, Thameen invites you to embrace the richness and mystery of its composition, leaving an indelible mark of Oriental elegance and allure.


Top Notes: Lime
Middle Notes: Sandalwood, Patchouli
Base Notes: Amber, Leather, Oud
Expected deliveryDec 01 - Dec 05

Free delivery: and all orders over BGN 100.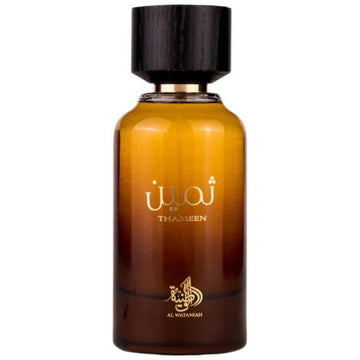 Thameen
Sale price
43.00 лв
Regular price
69.00 лв