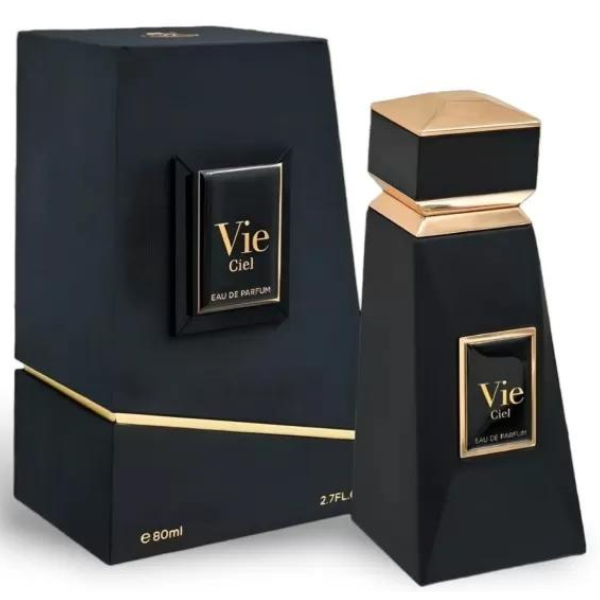 Sale price
159.00 лв
Regular price
Tax included.
Vie Ciel - Fragrance World - Eau de parfum - 80ml

Vie Ciel is a captivating perfume that exudes an intriguing aura of luxury and mystique. Its alluring scent is a perfect blend of zesty grapefruit, woody cedar, and rich wood notes, evoking a sense of mystery that will leave a lasting impression.

As the name suggests, Vie Ciel, meaning "life sky" in French, embodies the essence of limitless possibilities and boundless horizons. With a refreshing burst of grapefruit, this fragrance transports you to an ethereal world, where the crispness of the fruit intertwines with the coolness of the sky.

As the aroma settles, the warmth of cedar and wood notes emerges, creating a smooth and sensual base that lingers on the skin. This intriguing combination of ingredients evokes an air of sophistication and elegance, elevating your senses to new heights and leaving you feeling confident and empowered.

Imagine yourself strolling through a secret garden, where the citrusy notes of grapefruit mingle with the earthiness of cedar and wood, creating a mesmerizing olfactory experience that is both mysterious and inviting. With Vie Ciel, every spritz is an invitation to discover the unknown and embrace the beauty of the unknown.

Experience the allure of Vie Ciel and let its luxurious and fresh scent take you on an enchanting journey. Whether you're attending a glamorous event or simply want to add a touch of mystery to your day, Vie Ciel is the perfect fragrance to reflect your unique charm and sophistication.
Връхни нотки: Grapefruit
Средни нотки: Cedar
Базови нотки: Wood
Expected deliveryDec 01 - Dec 05

Free delivery: and all orders over BGN 100.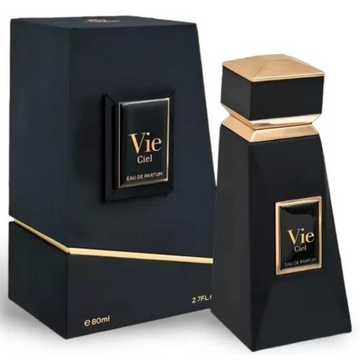 Vie Ciel
Sale price
159.00 лв
Regular price