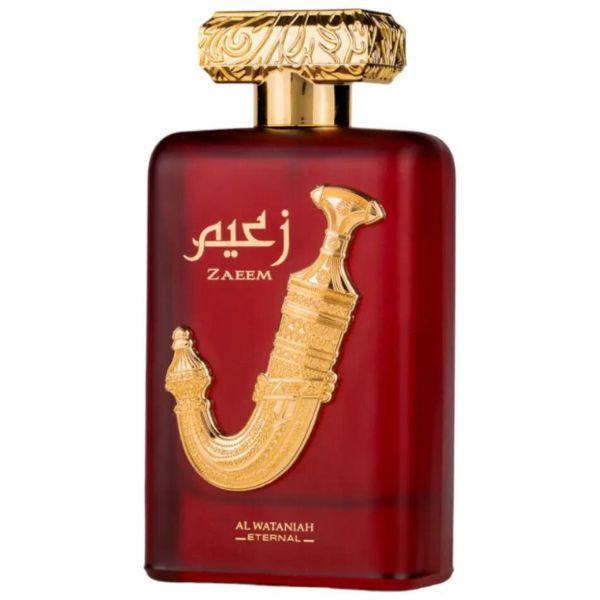 Sale price
89.00 лв
Regular price
119.00 лв
Tax included.
Zaeem - Al Wataniah Eternal - Eau de parfum - 100ml
Zaeem, an enchanting unisex fragrance, invites you to embark on a captivating journey where sophistication and allure converge. This olfactory masterpiece unfolds like a mesmerizing story, each note contributing to a symphony of opulence and mystique.

The fragrance opens with the crisp and sweet aroma of red apple, creating a vibrant and enticing introduction that captures attention. The intoxicating floral notes of jasmine weave through the composition, adding an element of exoticism and timeless elegance.

As the fragrance evolves, the warm embrace of vanilla emerges, casting a comforting and velvety essence that adds richness and depth. Amber contributes a touch of warmth and luxury, while musk adds sensuality, creating a captivating and enduring fragrance.

Oak moss forms the base notes, grounding the composition with an earthy and woody character. Zaeem is a symphony of notes that captures the spirit of sophistication and mystery. With each spritz, Zaeem invites you to embrace the richness and allure of its composition, leaving an indelible mark of elegance and mystique.


Top Notes: Red Apple
Middle Notes: Jasmine, Vanilla
Base Notes: Amber, Musk, Oak Moss
Expected deliveryDec 01 - Dec 05

Free delivery: and all orders over BGN 100.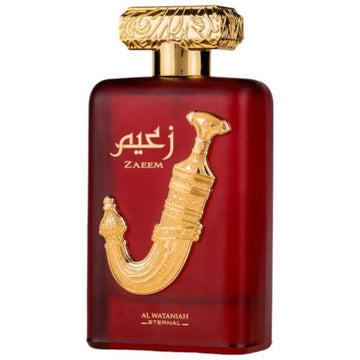 Zaeem
Sale price
89.00 лв
Regular price
119.00 лв